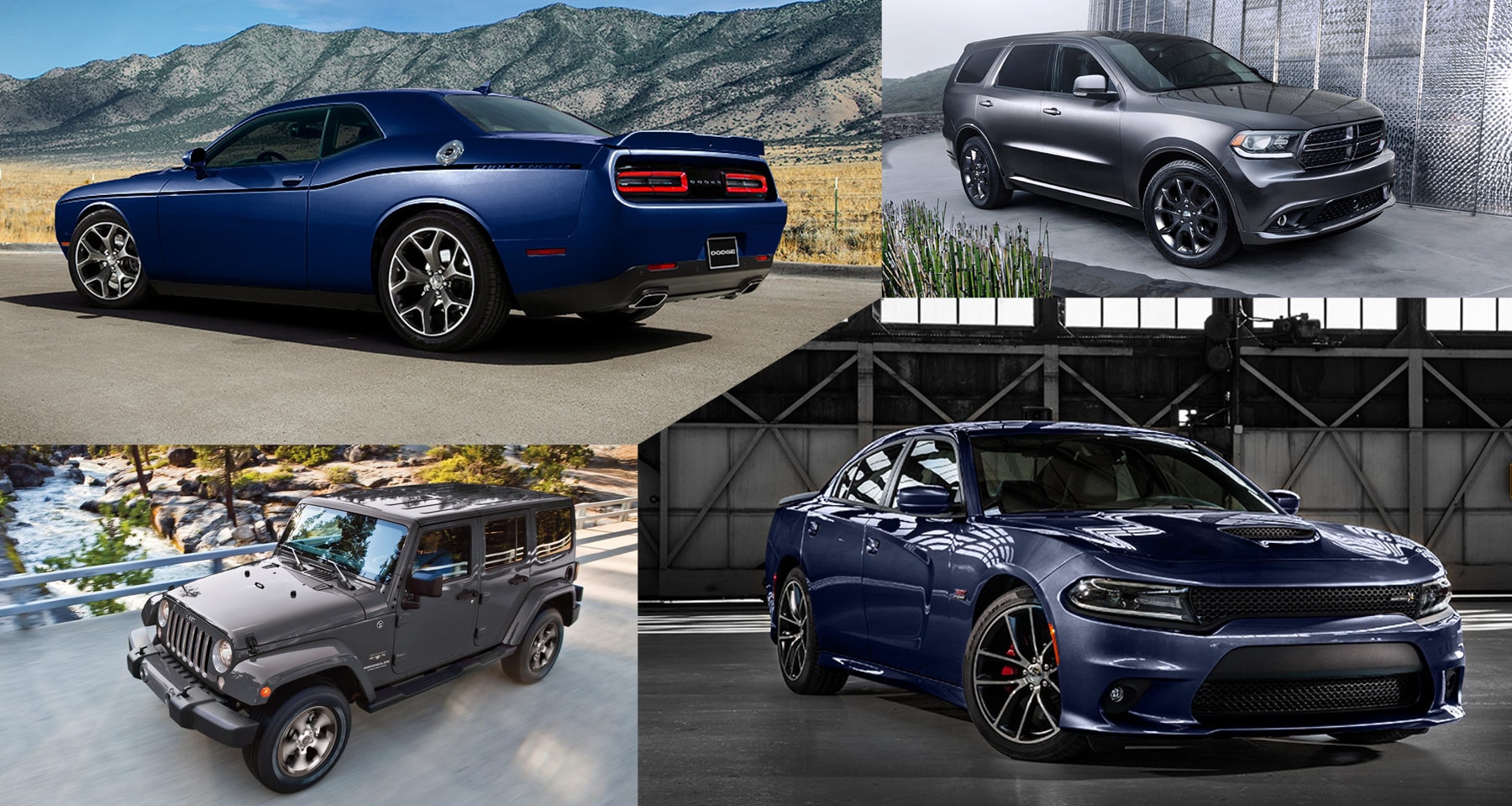 The Dodge Challenger, Dodge Charger, Dodge Durango and Jeep Wrangler Unlimited were all named "Most Loved Vehicles in America" in this year's Strategic Vision list. The 2017 Dodge Challenger took the specialty coupe segment, the 2017 Jeep Wrangler Unlimited took it in the entry SUV category and the 2017 Dodge Charger and 2017 Dodge Durango took home the awards in the full-size car and mid-size SUV segments. The Charger and the Durango claim the awards for the third time in a row, making it the third consecutive year in which Fiat-Chrysler completely dominates the list.
Christopher Chaney, senior vice president at Strategic Vision stressed the importance of the "Most Loved Vehicles in America" list. It represents everything customers love and enjoy, he said. The cars on this list showcase what people care about the most, and they are in fact segment leaders, benchmarks, with strong points other models should strive for. They give owners pride and individuality, joy in knowing they own a top-performing vehicle.
How the Most Loved Vehicles are Chosen
The research conducted by Strategic Vision showed that owners become loyal to a brand only when they truly love the car and the experience, not when they're simply satisfied. The Customer Love Index (CLI) was created with this in mind, taking into account customer's satisfaction based on enjoyment, loyalty, satisfaction and relationship between customer and brand. The CLI is a good indicator of which vehicles create the best relationship with the user.
Based on that, the New Vehicle Experience Study (NVES), using responses from more than 44,000 owners, was able to determine each Most Loved Vehicle in its respective segment as ranked by new vehicle buyers. Simply put, the higher the Customer Love Index, the more likely it is to go up in the future as more buyers get involved with the brand and vehicle.
Test Drive a Fiat-Chrysler Car, Truck or SUV!
To see and test drive new Dodge and Jeep models for sale in Tempe, a short drive from Phoenix, Glendale and Gilbert, AZ. Stop byTempe Chrysler Jeep Dodge Ram to view the latest models and talk to our helpful staff about which vehicle is the best one for you! Once you leave our lot we're confident you'll be so satisfied with your experience you won't hesitate to return for service and maintenance, parts and accessories, tires. or anything else you may need!