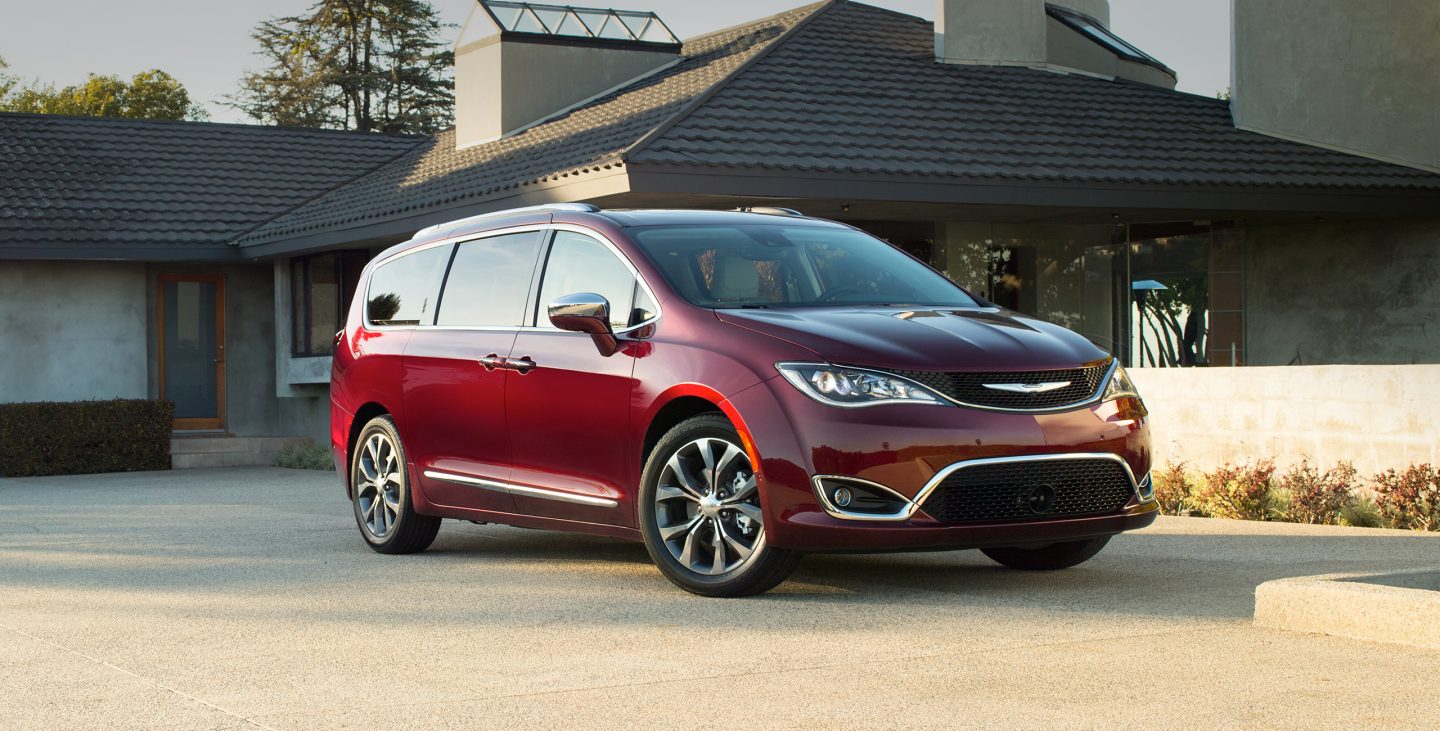 It's no secret that Tempe Chrysler Dodge Jeep Ram stocks some of the best minivans in Arizona. It's also no secret that the modern family wants to travel in style and comfort. Chrysler, the company that first brought you the minivan, now offers you a family room on wheels. The all-new 2017 Chrysler Pacifica reinvents the minivan with unprecedented functionality, technology, and versatility. It is the most awarded minivan of the year and is considered by many to be the best family minivan for sale today. It was recently honored as the "Best of 2017" by Cars.com, making it the first minivan ever to win Cars.com's biggest award. According to Cars.com, "In many ways, Chrysler turned the minivan segment upside down with its new Pacifica. It out-styles, out-drives and just plain out-wows the rest of the class."
The Pacifica is a Feature-Packed Van
A full array of comfort and convenience features will make it hard to realize you ever left home in the first place. With more than 40 innovations, the 2017 Chrysler Pacifica awards families with quality and value. The Pacifica was totally redesigned from the ground up on an all-new platform, and features Stow 'n Go™ seating and plenty of storage for today's families. Plan to spend more time in the back seat, because the all-new Uconnect® Theater entertainment system is going to make your living room jealous. More than 100 available safety features and best-in-class powertrain options make it an ideal minivan for the modern family.
First Hybrid Minivan for Sale
The 2017 Chrysler Pacifica is also the first minivan to come with an available advanced hybrid powertrain. The Pacifica Hybrid revolutionizes the minivan with its 84 miles per gallon equivalent in electric-only mode. Its all-electric range of 33 miles makes it possible to drive from Phoenix to Glendale, or Gilbert, AZ, without using a drop of gasoline.
Test Drive the Pacifica in Arizona Today!
Chrysler prides itself on being a leader in design, engineering and value, and we're proud to have the 2017 Chrysler Pacifica for sale in Tempe, AZ. So come in to Tempe Chrysler Dodge Jeep Ram and test drive the family room on wheels. We are a full-service dealership that can fill all of your automotive needs, from financing to service and more, visit our dealership to see what we can do!